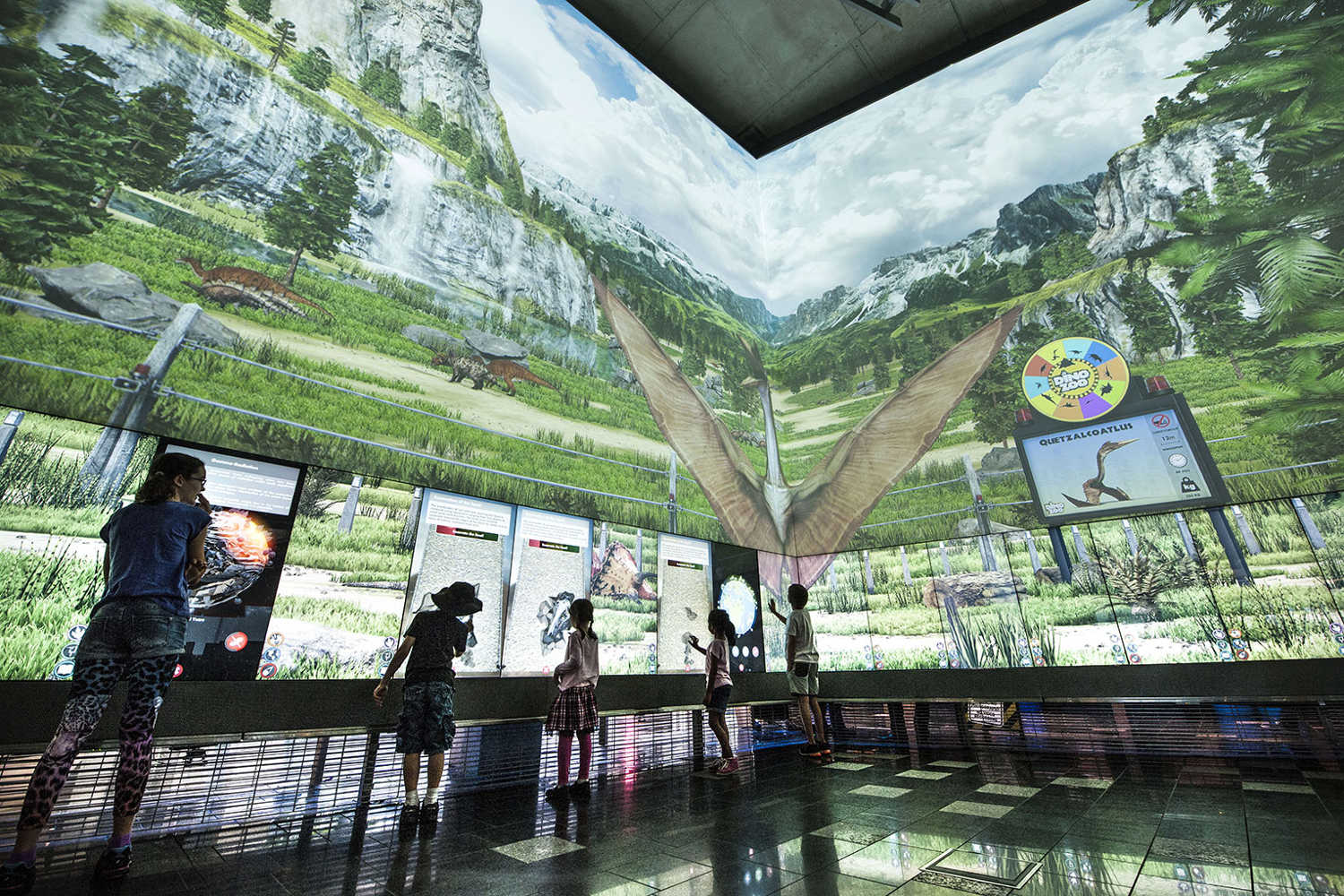 Dino Zoo
Ever wanted to meet a dinosaur? Dino Zoo at The Cube is the closest you can get to the real thing – minus the danger of being eaten! Our life-sized dinosaurs are the most scientifically accurate portrayals of these creatures in the world. And, thanks to artificial intelligence, our dinosaurs will even behave like the real thing, based on a set of behavioural parameters for each species. This is the first time that these dinosaurs have been portrayed to this level of accuracy using current movement studies as well as matching their locomotion and stride to existing trackways.
The Cube team in partnership with Queensland Museum's renowned palaeontologist Dr Scott Hocknull, have recreated these hyper-realistic, prehistoric reptiles to move, interact, and exist, based on the current scientific understanding about how these animals lived.
Dino Zoo includes digital activities, an archaeological dig simulator, an interactive Earth timeline and more.
Please note: A life-sized dinosaur isn't cuddly or friendly. While the experience can be a lot of fun, some children might need the comfort of a brave adult ranger to ensure a positive experience. Children under 12 must be supervised at all times.
Visitor resource
The making of Dino Zoo [7:15 opens in facebook]
Read news story
Jurassic genius: digital zoo shows the real world of dinosaurs
Animal audio was recorded live at Australia Zoo and also donated by Terri Irwin, 3D dinosaur models and textures created by Vlad Konstantinov and Andrey Atuchin in collaboration with Dr Scott Hocknull. Laser tracking technology created in collaboration with QUT's ViseR team.