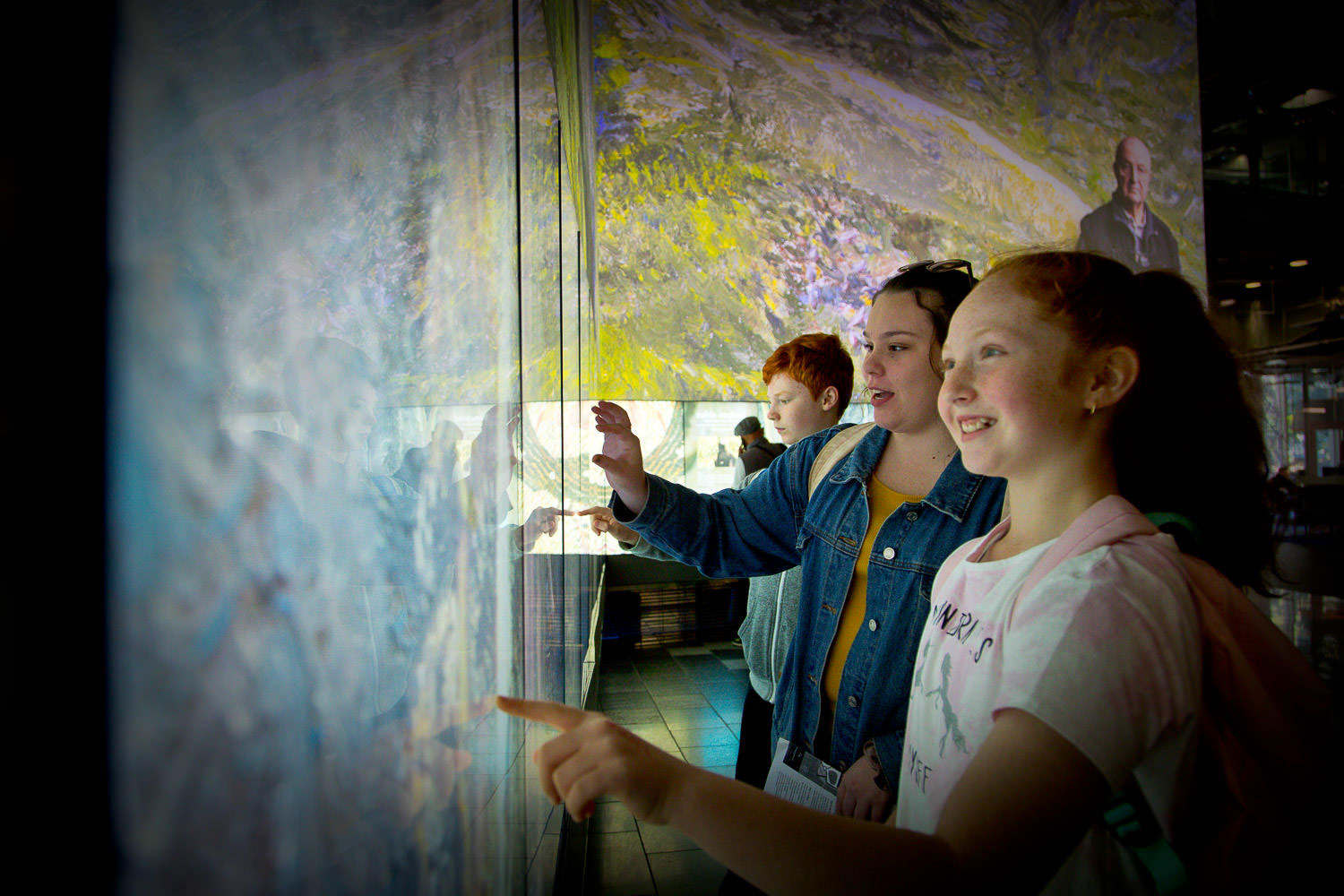 Nature Imagined
Nature imagined is an interactive digital learning experience and exhibition of works by artist William Robinson.
The Cube's Nature imagined project displays three of William Robinson's landscape paintings, digitised for the first time at high resolution. Visitors can zoom in on each of the artworks to see the detail and discover fascinating facts about the painted landscapes.
This project brings together the interaction of art and science, providing an opportunity to learn about the flora and fauna of the Springbrook area, and gain insights into the artist's techniques.
Artworks included in Nature imagined:
William ROBINSON, Passing storm, late afternoon, Beechmont 1993, oil on linen. QUT Art Collection. Donated through the Australian Government's Cultural Gifts Program by William Robinson, 2017.
William ROBINSON, Eagle landscape 1987, oil on linen. QUT Art Collection. Purchased 1991 through the Vice-Chancellor's Special Initiatives Fund.
William ROBINSON, Tallanbanna with cloud front, 1998, oil on canvas. QUT Art Collection. Gift of the artist under the Cultural Gifts Program, 2005.
Read news story
William Robinson artworks in dual exhibition
Visitor resource
Release date
29 June 2018